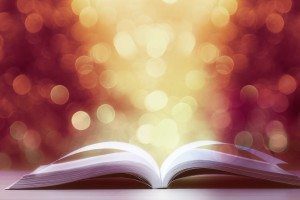 When Inspired Living Publishing's sister brand, Aspire Magazine, first transitioned from a print publication to a digital platform in late 2009, as publisher I spent the first year supporting aligned book launches and giving away Aspire's free subscription offer. This was key in helping the Aspire brand grow its platform and over time led to many collaborative projects.
Before I go any further I want to explain what I mean by an aligned book launch. What I mean is that the book, message and audience is in alignment and a match for YOUR brand energy, message and audience. It's not about participating in ANY book launch that comes up.  This is important because, in the feminine marketing model, growing your list is NOT about the numbers—it's about creating connection and building relationships with those YOU are meant to serve and work with.
When you participate in an aligned launch you are attracting your potential ideal client to your tribe so you can nurture a relationship with them AND you are honoring your current list by bringing them a product or service that is truly in alignment with what they would expect from you. That is the feminine model.
Here are 4 brand-enhancing reasons to support aligned book launches:
Platform (List) Building. When you partner on an aligned book launch you are building your list with highly-targeted leads. A book launch works by all launch partners inviting their audience to learn more about the book and driving traffic to the book launch page on launch day. The purchasers of the book are then invited to register to claim the transformational bonus gifts that are hosted on the gift page. You are now being seen by hundreds, if not thousands, of potential clients than you could get in front of on your own.
The feminine model that Inspired Living Publishing embraces creates a beautiful synergy where every partner in the launch is a part of the whole. The more a partner shares the promos during the launch period not only supports the visionary author but also enhances the visibility and results for all the collaborative partners.
In this sacred circle it's important to show up fully in your role as a launch partner because you are energetically creating (or not) potential relationships with all the partners, not just the author. How you show up on launch day is a reflection of your brand in the eyes of the author and your launch partners—partners who may be potential collaborators or even clients. So shine brightly my friend.
Enhanced Brand Visibility. When you step out in collaborative partnership with others in a project as large as a book launch the collective energy and magnified exposure you receive creates energetic space for more exposure to come your way.
Whether your list is currently 500 or 5,000 a book launch brings you in front of a much larger audience than you can reach on your own. By partnering with others in your industry you step onto a much larger virtual platform that greatly enhances your brand visibility and results and shines a spotlight on your brand.
To succeed in the online world VISIBILITY is an important key to success. You can't serve your audience if you are hidden in the shadows. By stepping into the spotlight as a partner on a high-visibility launch you are illuminating your brand and attracting potential clients to you.
The Power of Association. When YOUR brand is seen alongside some of the leading brands in your industry, as well as respected visionary leaders, coaches and authors and entrepreneurs, it elevates your brand to the next level in the eyes of the site visitor—and your potential clients.
That's why it's important to participate in aligned launches that are a match for your brand and audience and with peers that are a match for your mission and message. Your partnerships are an important part of your perceived value in the eyes of your audience so it's important to always choose wisely. When you partner with respected high-visibility brands in your industry, your brand becomes energetically aligned and associated with those brands in the eyes of your audience.
The power of association is a powerful energy that can greatly enhance your online visibility and brand status.
Opens the Doors to Collaborative Invitations. When you become a partner in a heart-centered aligned book launch you are stepping out as a woman who embraces the new feminine collaborative business model.
Going full out in your support of an aligned book launch creates a powerful impact in the eyes of your partners and can open the doors to joint venture, speaking, and media opportunities and expansive brand growth.
Remember, when you send out your solo email on launch day you are not only supporting the author you are also supporting the success of all the partners in the launch. This is important to note because one or more of your launch partners may be your next client or collaborative partner.
To date Inspired Living Publishing has produced seven best-selling book launches since 2010 and attracted a total of over 500 aligned partners to our launches including some of the biggest names in personal development.
Many of our partners shared that their participation led to some of their partners reaching out with invitations to:
Speak in their teleseries
Be a guest on their podcast or radio show
Be a guest blogger
Partner with them on a product launch
Do a co-branded telecall together
Speak live on stage
Provide a testimonial for their book
And the list goes on.
So remember to show up fully in supporting the author on launch day and be seen as a power player in the eyes of your collaborative partners. You never know who's watching.
A Special Note to Authors. Whether you are already published. or currently writing your book, it's important that you begin participating in aligned book launches now for three important reasons.
When you partner on launches that are in alignment with YOUR book's audience you are growing your list with highly-targeted traffic so when you announce your book you are announcing it to a highly-responsive list.
When you partner on aligned book launches in your genre you are increasing your brand recognition so that when your book comes out the audience is already familiar with your face, message and brand. Familiarity and connection is the new currency in feminine marketing.
When you support other authors in your genre you are creating good will and increasing your chances of attracting them as book launch partners and possible endorsement providers.
The new business paradigm is here and its foundation is collaboration. It's time to release the energies of the old paradigm consisting of competition, exclusion and fear-based marketing and embrace the principles of collaboration, inclusion and service-based marketing.
COLLABORATIVE OPPORTUNITY!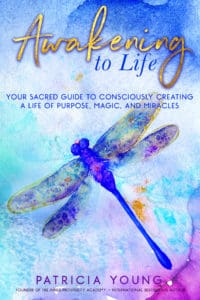 You're invited to partner with Inspired Living Publishing, Aspire Magazine and author and Transformational Life Coach Patricia Young as a book launch partner on February 28th.
Get all the details and reserve your placement here.
I look forward to our collaboration! 
Save
Save
Save