Inspired Living Publishing, LLC. is an inspirational boutique publishing company, founded in 2010 by Linda Joy. We are committed to publishing print and digital projects that encompass the essence of authentic storytelling.  All of our collaborative book projects are dedicated to sharing women's stories of hope, love and transformation with the intention to inspire and empower readers to believe in the power of possibility.
Inspired Living Publishing (ILP) is part of a sacred family of inspirational multi-media brands dedicated to delivering the best in empowering content and resources to support women around the world in living deeper, more authentic and inspired lives.
ILP's collaborative, co-authored print and Kindle publishing projects provide visionary business women, coaches and authors in the fields of personal development, health and wellness and success; a high-profile platform to share their wisdom, enhance their brand and attract their ideal audience.  ILP embraces the same proven feminine collaborative marketing and list-building model responsible for catapulting all of Linda's brands to the forefront of the women's inspirational genre.
Our high-quality inspirational book have bypassed industry leaders such as Chicken Soup for the Soul, The Alchemist and The Artist's Way.  They held their own on the bestseller list alongside Louise Hay's You Can Create an Exceptional Life and Eckhart Tolle's The Power of Now bringing over 200 extraordinary women to bestseller status.
About Publisher Linda Joy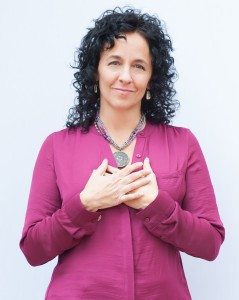 Linda Joy is on a mission. In her twenty-six year journey from single welfare mother and queen of self-sabotage to award-winning entrepreneur, bestselling publisher and inspirational catalyst, Linda experienced the power of passion, courage, and perseverance needed to achieve her dreams.  She is a passionate believer that there are no failures in life — only lessons to be learned and shared.  Linda's journey, and heart-felt passion, is what fuels her mission.  Her thriving global platform will always be dedicated to spreading messages of hope, love, inspiration and positivity along with the intention of empowering women to believe in the power of possibility.
Linda believes that when a woman discovers her true passion, believes in herself, and takes inspired action to move forward, that only success can follow. Her hope is that every woman will realize their true potential and share their unique wisdom with the world.
Linda's passion for (and commitment to) illuminating the path for women on the journey of healing, self-discovery and self-empowerment permeates all of her inspirational multimedia brands including:

Along with being the two-time bestselling publisher behind Inspired Living Publishing, Linda is the publisher of Aspire Magazine – the premiere inspirational magazine for women since 2006.  She is also the host of the highly successful Inspired Living Secrets teleseries now entering its fourth season.  Linda is the host and producer of the Inspired Living Giveaway: Resources for Mastering the Art of Living which is dedicated to giving heart-centered business women a platform to grow their list with authenticity, ease and grace. One of her pet projects is her growing interview series- Authentic Conversations with Extraordinary Women which features women's intimate stories of transformation.
Coming in 2017: The Inspired Living University: Courses for Mastering the Art of Living will provide a platform for heart-centered business women, coaches, healers and creatives the opportunity to showcase their online courses to a global audience.
List-building with Heart 
In late 2009, after close to four years as a popular print publication and inspirational event producer, Linda relaunched Aspire Magazine on a digital platform using the 5 Feminine Principles for Authentic List-Building that she created after her personal struggle with the masculine marketing model. With the five principles as her foundation, and within the first 100 days of launching Aspire on the digital platform, Aspire had a global subscriber base of over 10,000 women who said YES to Aspire's "Mission to Inspire 100,000 Women" free subscription offer.
Today, (less than four years later) her multi-media brands reach over 44,000 loyal, engaged female readers and listeners as well as over 28,000 in her social media family who turn to her brands for positive and uplifting content.   Linda's high-profile collaborative projects attract today's leading visionaries, new thought leaders and up-and-coming movers and shakers in the personal development genre.   She credits the five feminine principles (Authenticity, Collaboration, Relationships, Intention and Service) that are woven throughout all her brands as the key to her online and personal success.
Linda passionately serves two distinct audiences. In her role as a Bestselling Inspirational Publisher and Interviewer she is in service to her loyal audience of female readers and listeners by bringing them the best in inspirational, empowering content to support them in living deeper, more authentic and inspired lives – personally and professionally.  In all of her projects, she remains, first and foremost, in service to the audience that resonates with her offerings and trust her brands.
In her role as Authentic Marketing and List-building Catalyst Linda works with select heart-centered, visionary business women and authors, who are in alignment with her brand's message.  She is committed to bringing her client's wisdom, gifts and message to her global audience in a way that empowers them to authentically connect with women around the world.  Linda's in-depth, multi-media marketing packages provide women with powerful and intimate ways to connect with their target audience, enhance their brand across multiple platforms and grow their lists with authenticity, ease and grace.
Stop by Linda's website at www.Linda-Joy.com and download your 5 Feminine Success Principles for Authentic List-Building in-depth report and learn more about the high-visibility marketing packages that she offers to select female entrepreneurs and visionary authors.