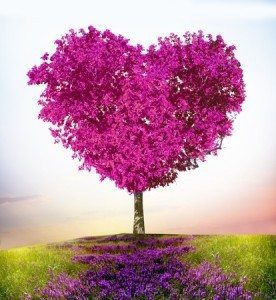 If you're a heart-centered author or entrepreneur, you very likely have an important message you're extremely passionate about sharing with the world. Media coverage can be a great way to reach more people who may benefit from your message, as well as help create more awareness about your brand. But, what's the best way to reach out to media who may be interested in what you have to offer?
If you learn where to begin and gain a basic understanding of how to contact editors, TV producers, and radio producers, you can do very well in positioning yourself as an expert in your field, and potentially gaining media coverage.  
Before launching my life and business coaching practice in 2010, I spent over 15 years working as a publicist and marketing director for major Hollywood studios, top fashion and lifestyle brands, bestselling authors, and celebrities. That experience has truly benefited me in my new work, and has allowed me to help others with inspiring businesses to grow their brands and learn how to effectively get their message in front of the media.
If you feel you're ready to share your expertise with producers and journalists who are looking to cover your topics, here are three tips to help you begin shaping your personalized strategic plan for media outreach:
1)     Start local. Journalists and producers at local publications, radio, and TV outlets are always interested in fascinating stories involving a local angle or expert, and especially local authors. Pick up copies of your local magazines and newspapers and review them to look for columns or sections where you may be a fit. See what kinds of lifestyle topics your nearby news stations are covering on radio and TV, and how you may be helpful to them as an expert guest.
Customize your pitch for each outlet, and begin by mentioning that you're local and what you're an expert in. Offer three bullet points with tips you can offer to their readers/viewers, or a hot topic that you can discuss. Don't send any attachments (a photo is ok as long as the file is small), keep your pitch short (1 to 2 paragraphs is ideal), and include a link to your website.
Also, it's a great idea to review local publications to see if it might make sense to contact the editor and offer to write a guest article. Many local magazines and newspapers (especially the weekly ones) are open to submissions and welcome the content.
 2)     Avoid becoming overwhelmed and empower yourself to create higher quality pitches by creating a wish list of the top 10 media outlets you feel are a great fit for you. Try 5 local and 5 national. This will get you get started and keep you focused. You can always expand the list once you've strategically reached out to your first 10.
3)     Have a media page on your website that can serve as a simple online press kit. Include links to prior coverage, and a high-resolution photo that can be downloaded, and a short bio (150 words is great) that can be cut and pasted into news stories about you. The idea is to make things as easy as possible for journalists and producers.
 When you're being interviewed, producers will almost always ask for a short bio and possibly a photo in advance. Having these things on a media page on your website gives you the ability to quickly grab them when you need to send them, and also gives you the option of sending them a link where they can easily download what they need.
Producers are always looking for fresh, interesting stories and wonderful experts. If you're willing to do the homework involved, be strategic with your outreach, and be consistent with your effort, you can absolutely generate some great media coverage on yourself, your brand, and your inspiring message. It is time consuming, but the return on investment (and energy) can be well worth it.